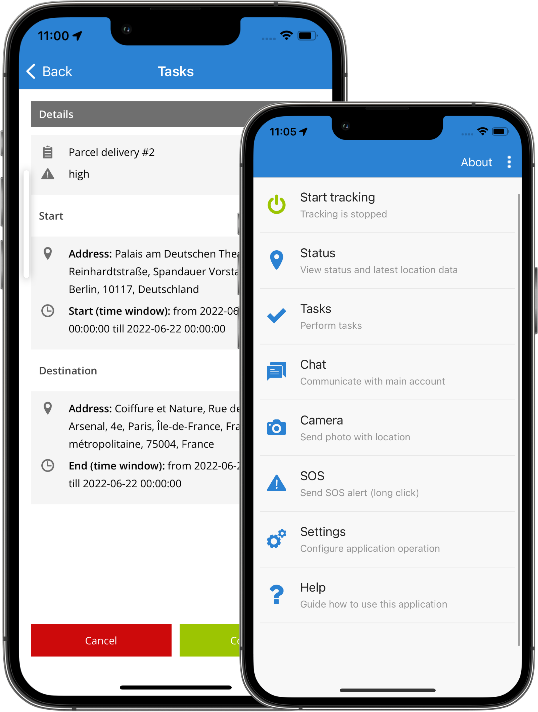 With GPS Tracker application you can transform your Android and iOS mobile device to GPS tracker (GPS tracking device) and use all GPS-server features. In order to use this application, you must have personal account or hosted software.
This application may be useful for
Track your device online in real time;
Record and review tracks, generate reports;
Configure various kinds of events and notifications;
Assign or schedule various tasks and delivery times;
Communicate with the person at the other end using built-in chat function;
Make photos and upload to user account with current location;
Possibility to change tracking interval;
If Internet is lost, application will save locations and upload them later;
Possibility to control application via web browser using commands;
Password protection;
Application runs in background.
User manual - How to connect your device