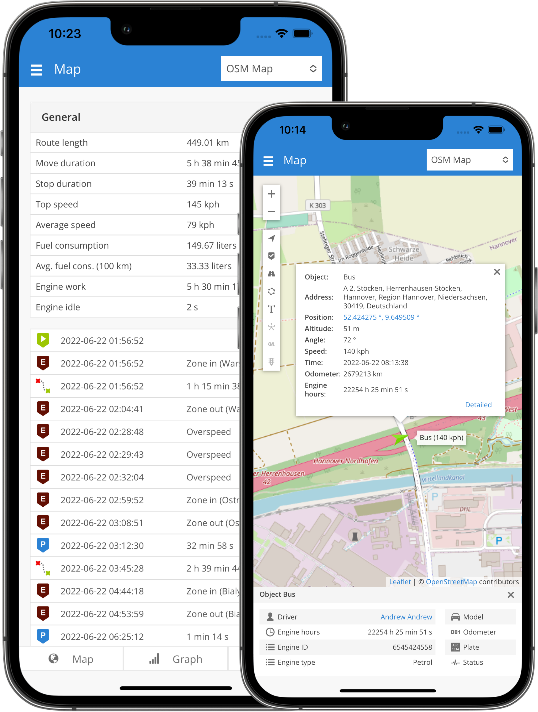 This is mobile client of GPS-server tracking application. It provides simplified user interface to view the most important information, get notified about important events and control devices remotely. In order to use this application, you must have personal account or hosted software.
This application may be useful for
Compatible with Android and iOS devices;
Real time location of connected devices;
Review history tracks for the last 90 days;
Review important events;
Remotely control devices;
Receive instant push notifications;
Multilingual interface.